The key to a beautiful reproduction is accurately capturing every color, detail and nuance in your original artwork.
Large Format Scanning
Art Printer utilizes a customized Betterlight digital scanning system. We can move and adjust our equipment in order to properly light your artwork. Because the process is fully digital, we eliminate all of the steps in traditional art photography that cause image degradation. We can accommodate scanning original artwork up to 10 feet.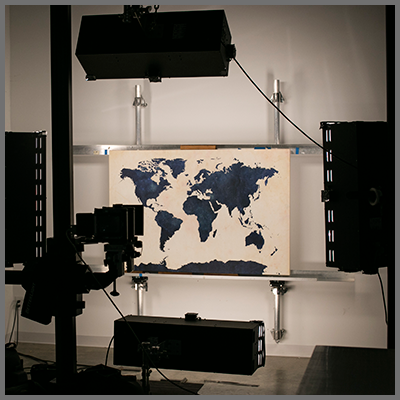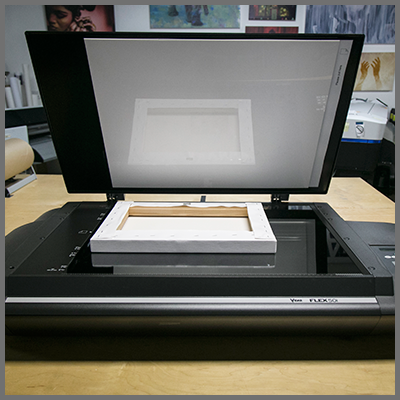 Flat Bed Scanning
Just because your artwork may be small, doesn't mean we can't print it big! With our high resolution flat bed scanners, we are able to capture every detail and sharpness to be able to reproduce your artwork at a very large scale. We use our flatbed scanners for pieces 18"x24" or smaller.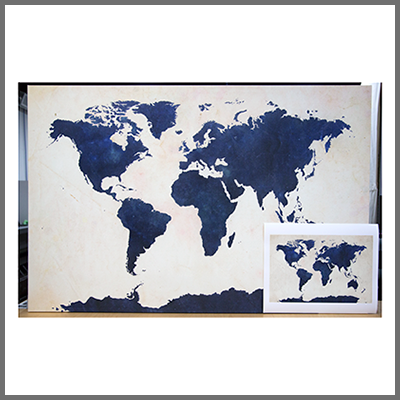 Color Correction
All of our scanning equipment is calibrated to capture the most accurate color. However, nothing will come into the computer looking exactly like the original. We offer three levels of color correction services:
Quick Tweak- ($30) Clean up any dust and blemishes and do a quick color correct to your choice of media. Includes a few proofs.
Gallery Tweak - ($60) Quick Tweak plus extensive color correction and proofing for those really tricky images.
Additional Editing - ($125/hr) For extensive editing and proofing.